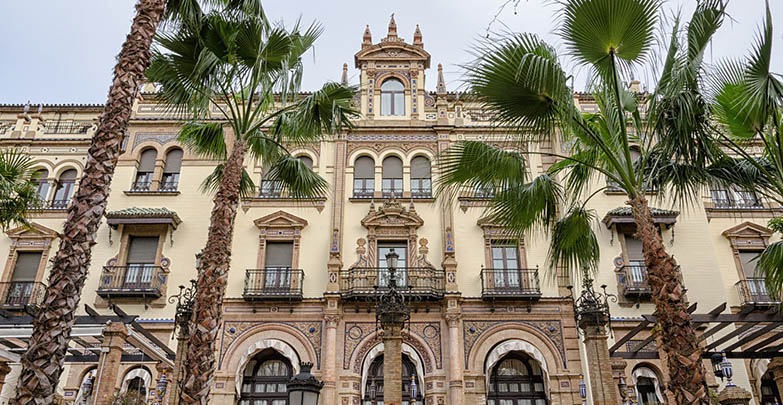 TOUR MONUMENTAL
Stop at Plaza de América

TOUR ROMÁNTICO
Stop at Plaza de América
This is a landscaped space found inside the Parque de María Luisa. It is flanked by the Museum of Popular Arts and Customs to the north, the Archaeological Museum to the south and the Royal Pavilion to the east. Built by architect Aníbal González between 1913 and 1916 for the upcoming Ibero-American Expo of 1929, each has a different architectural style. The square also includes the Miguel de Cervantes roundabout, decorated with ceramics commemorating his work Don Quixote de la Mancha,1 as well as the Rodríguez Marín roundabout.
Did you know? On 7 April 1926, after a dinner in the Royal Pavilion, the Plaza was the scene of a party, where King Alfonso XIII gave a moving speech on the importance of Seville as the economic centre of southern Spain and the need to support the Seville Expo.
10% discount for online purchase
Just one ticket (valid for 2 days in a row) offers you the chance to enjoy Seville, hopping on and off the bus as often as you like. 
PRACTICAL INFORMATION
Opening hours

Monday - Sunday 10.00h - 23.00h

General admission price
Discover other places of interest